2022 Annual Poppy Drive
May 1, 2022 is the start of our Annual Poppy Drive. You will begin seeing our canisters at local Pittsford businesses, our manned Poppy Donation Tables at the Pittsford Dairy, Powers Farm Market and the Schotland Family YMCA. Please help us exceed last year's donations. The money goes to organizations that assist veterans and does not stay at the Post.
May is our Annual Poppy Drive month. You will begin seeing our Rayson-Miller Post 899 members manning donation tables at Pittsford Dairy, Powers Farm Market and Schottland Family YMCA. You will recognized our members as they will be wearing Pittsford Rayson-Miller Post 899 hats and some will be wearing American Legion uniforms. We want to make sure you know who we are and be able to identify our Post 899 members. You will also see our canisters at local businesses thoughout the Town of Pittsford.
Last year's Annual Poppy Drive was one of the best in Rayson-Miller's history because of the generosity of the Pittsford community. The Pittsford community truly cares for our veterans in need. Because of your generosity we were able to assist organizations that directly help our veterans. 100% of the money you donated goes to assist veterans, NO MONEY is kept or used for the benefit of our Post.
We have three methods to donate to our 2022 Poppy Drive
At Our Manned Tables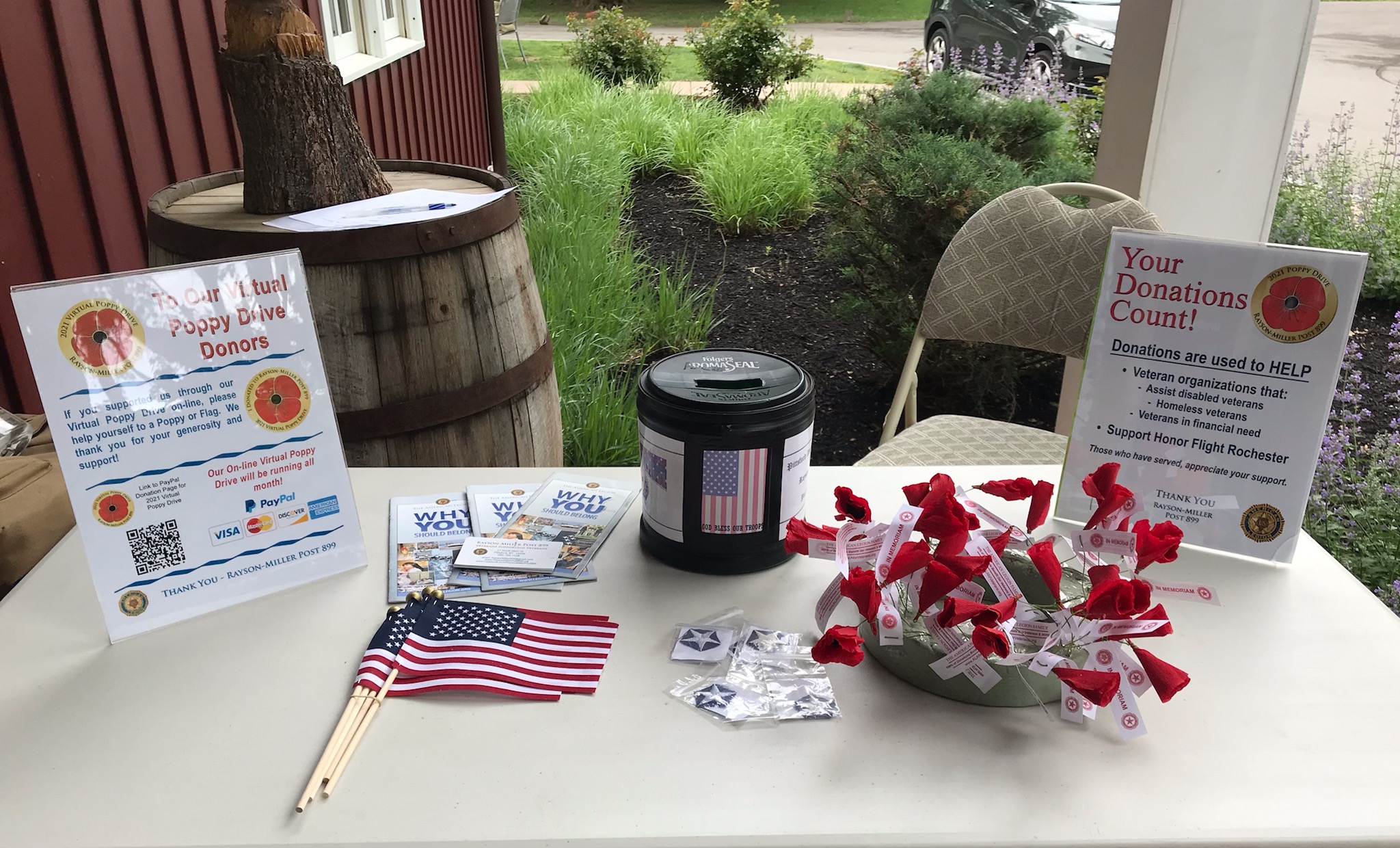 Our Canisters